Top 5 draw cards to get you across the line
Monday, Apr, 2021 By Brooke.
Finding love through online dating can easily cause anybody to feel intimidated or even shy. However, if you made up your mind about going forward with dating online, then you need to be aware of some considerations so that you are able to shine above the countless others that can be found online.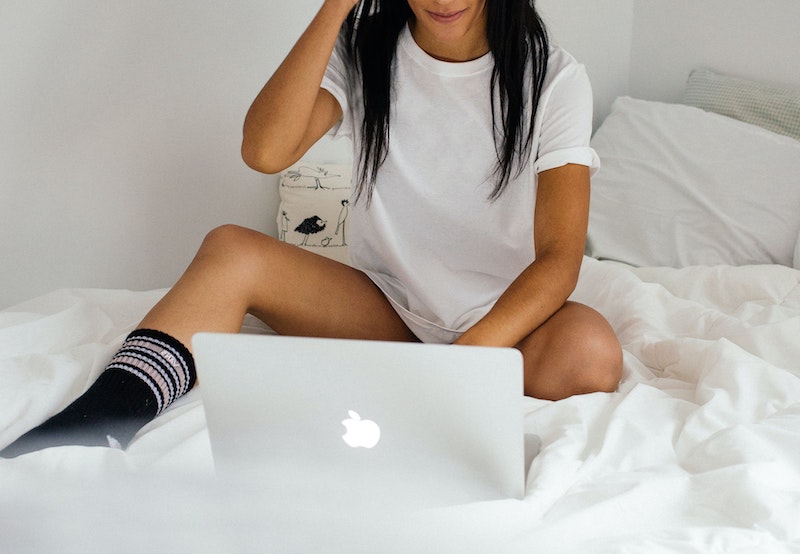 This way, your odds of finding the perfect love will be increased. To help improve your odds, we've listed the top five draw cards to get you across the line in online dating.
Your Profile Picture is your Ticket
---
It should be safe to say that your profile picture will be the first part of your profile to be viewed by a love interest. Knowing this, you need to attach a photo that brings out the best of you. This means you should be presentable in such a way that others see you in a situation or place that can spark interest, such as a foreign destination or playing in a sport that you love. However you go about it, make sure that your photo is able to open up a little about you before they view your full profile. This will allow others to notice any commonalities and have a glimpse of the unique character that you are.
Your Profile Headline
---
It may seem simple enough, however it can be a very frustrating part of your entire profile and ultimately difficult to come up with a perfect catchline to make you stand out. One thing that needs to be remembered is that you are creating it for others so that they have a little taste of you and they can be drawn into your profile to read more. This is where you need to become as unique as possible while brainstorming.
As you brainstorm, you should answer a question that many others are likely asking themselves while browsing your profile, and that is "how will I benefit?" This may not sound good, but you have most likely asked it to yourself before too. This should be considered because it is a dating site after all, right? So they need to be sure that they know what to expect from a potential partner.
If you know how to write a good online dating profile, then you'll have no problem designing your headline in order to integrate ways that will spark the curiosity of the reader. This will oblige them to take a deeper look as you provide them the excuse to know you further.
Be Honest To Them and Yourself
---
Being honest within an online dating site is just as important as it is in real life. Not only that, but it can be the determining factor of being effective. This is why you also need to be honest towards yourself. You should conduct some self-reflection and decide what your true intentions are when it comes to dating online. This does not mean you have to change what your preferences are just because your love interest has certain types. Doing so will only open yourself up to a relationship that's bound to fail.
Project Positivity Throughout
---
Words are a powerful way to express emotions and this is what you need to remember while you're writing about yourself, describing your life's outlook, and the success stories that you have. Everybody has bad days, but you surely have a few good qualities as well. This means you should concentrate on your future so that others will see that you are ready to meet a new person.
Wait for what you really want
---
Although this is a matter of opinion, it really does boil down to what you really desire and you should not have to settle for something that you are really not interested in. This means you need to remain honest with what you really desire so that you know for sure that you will both be happy down the road. Being unable to settle really is difficult for some, but when you are dating online there really is no rule saying that you must pick from what is available. By waiting, you are showing how much you value honesty by incorporating it into your profile. It will also help in providing you with a great amount of dating success.
Photo by Charles Deluvio on Unsplash